The world is changing rapidly and we, as people, want more from life. Small businesses are making a comeback as individuals decide that they a better work/life balance and less commuting stress. Technology is allowing people to do more for themselves than ever before (phones can be used for diary management, virtual assistants are available, apps for bookkeeping etc). Some things can be handled easily by an individual but other things are best left to the experts. Whilst managing your digital marketing aspects alone can be a viable option, here we look at some of the reasons you may wish to enlist the aid of a digital marketing agency.
1. 
Cost Effective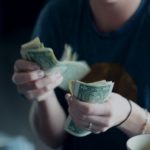 For a change, we'll start at the bottom (line). Let's face it, this is, ultimately, the most important thing for many businesses. Why would you fork out your hard-earned cash hiring someone to do something that you could (arguably) do yourself? Three words. Return. On. Investment.
The agency will have a dedicated team of professionals that are experts in their field, and they know how to make the most of current trends. These people have the time to spend on your marketing and often have contacts or additional knowledge to ensure that your adverts/links perform better than competitors'.
2. Avoid the learning curve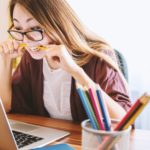 With the best intent in the world, it's always difficult to branch out into something new. You need to study the various aspects of it, understand the impact and knock-on consequences of actions and react to changes in a timely manner. Digital marketing agencies already understand the environment in which they operate and turning to them for help will free up your time to focus on your core business.
3. Use their expertise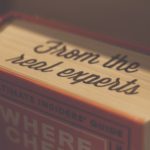 As mentioned already, these guys will know what they're doing. A good marketing campaign has a multi-pronged approach using a variety of complementary platforms to get your message across. A digital marketing agency will tackle your campaign with fresh eyes covering SEO, branding, content, social media and more.                                                                                                                                                                           
4. Transparent KPIs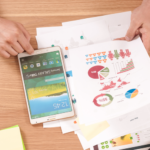 A good digital marketing agency will have taken the time to find out what your goal/plan is for your business and helped you formulate a campaign that fits into that. They'll take control of the campaign but also of monitoring progress and tracking deliverables against Key Performance Indicators. This means you know what's going on with the campaign so you can focus on other aspects of your business.
5. They'll create a bespoke package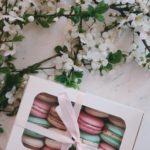 No two businesses are the same. No two marketing campaigns are the same. You may look up "How to run a successful marketing campaign" but how will you know which areas apply to you and which platforms you should avoid? Coming back to avoiding the learning curve, trial and error is an effective but slow way of getting it right. Jump straight in at the "successful" end of the pool, and get an expert to create the campaign on your behalf.
In Conclusion
Ultimately, you know your business best and you'll know what's right for you. If you're still in two minds, it'd be a good idea to at least have a preliminary meeting with an agency. They can talk you through what they do, what you can expect them to deliver, whether your goals are realistic.
If you decide to go with an agency, you will have the knowledge that they'll react faster than your competitors. They have the experience and understanding necessary to avoid mistakes that could cost you money. Lastly, they'll track your KPIs and report to you regularly so you can be sure you're getting real results. 
Interested in learning more? Why not contact us to see if we can help you, or check out our Digital Health Check if you're just looking for a nudge in the right direction.