Apple first introduced its iBeacon technology in 2013. Despite being a market leader (again), Apple doesn't actually make beacons. Rather, the iBeacon tech became the standard that current beacons are built around. Since then, there has been a slow increase in beacon use then a sudden mass adoption. Beacon technology is advancing, the hardware is getting smaller (originally the size of an apple, now just a sticker). In addition, the range of beacon uses is growing, so it's no wonder they're taking the world by storm.
Beacon Technology: A Brief Overview
The question on everyone's mind (and the one that we shall tackle first) is what IS beacon technology? Apple describes it as the enabling technology for devices to alert apps/websites when someone enters or leaves a location. To put it in easier terms, companies that have beacons set up can determine where their customers are in-store. They can then send offers or promotions to the customer based on what they're near.
Beacon Technology: Uses
So what can beacon technology be used for? We've just looked at the retail world (bringing people into a store and sending them offers, discounts and promotions). Now, we'll take a look at some of the other industries using beacons and what they do with them.
Tourism
Guide books. Maps. Leaflets. There are many ways that tourists can get information about the places they are visiting. But we all know that the best gems are those we stumble across when we're out exploring, rather than ones we set out to find. Can organisations take advantage of this free-spirit approach? You bet!
Companies can use beacons to draw visitors (e.g. "You're right next to a world-class museum!" or "Upcoming tour times are…" or "Estimated wait times at this restaurant are currently…"). Once the customer is through the door, beacons can provide exhibition information, virtual maps, promotions and discount codes.  This will make sure that people feel they're getting a good experience and that all the information is relevant to them.
Travel
Beacons are also coming into play in the transport industry. For instance, at some airports, travellers can use their phones to receive updates on gate changes, flight delays, security wait times etc. At the same time, shops in airports use beacons to let people know about offers. Beacons are also used to show nearby shops and restaurants.
Hospitality
Hotels are starting to use beacon technology to streamline their processes and systems. It's now possible to check in to some hotels using a smartphone. Starwood Hotels & Resorts have introduced digital room keys so you can check in and use your phone to open the door of your hotel room.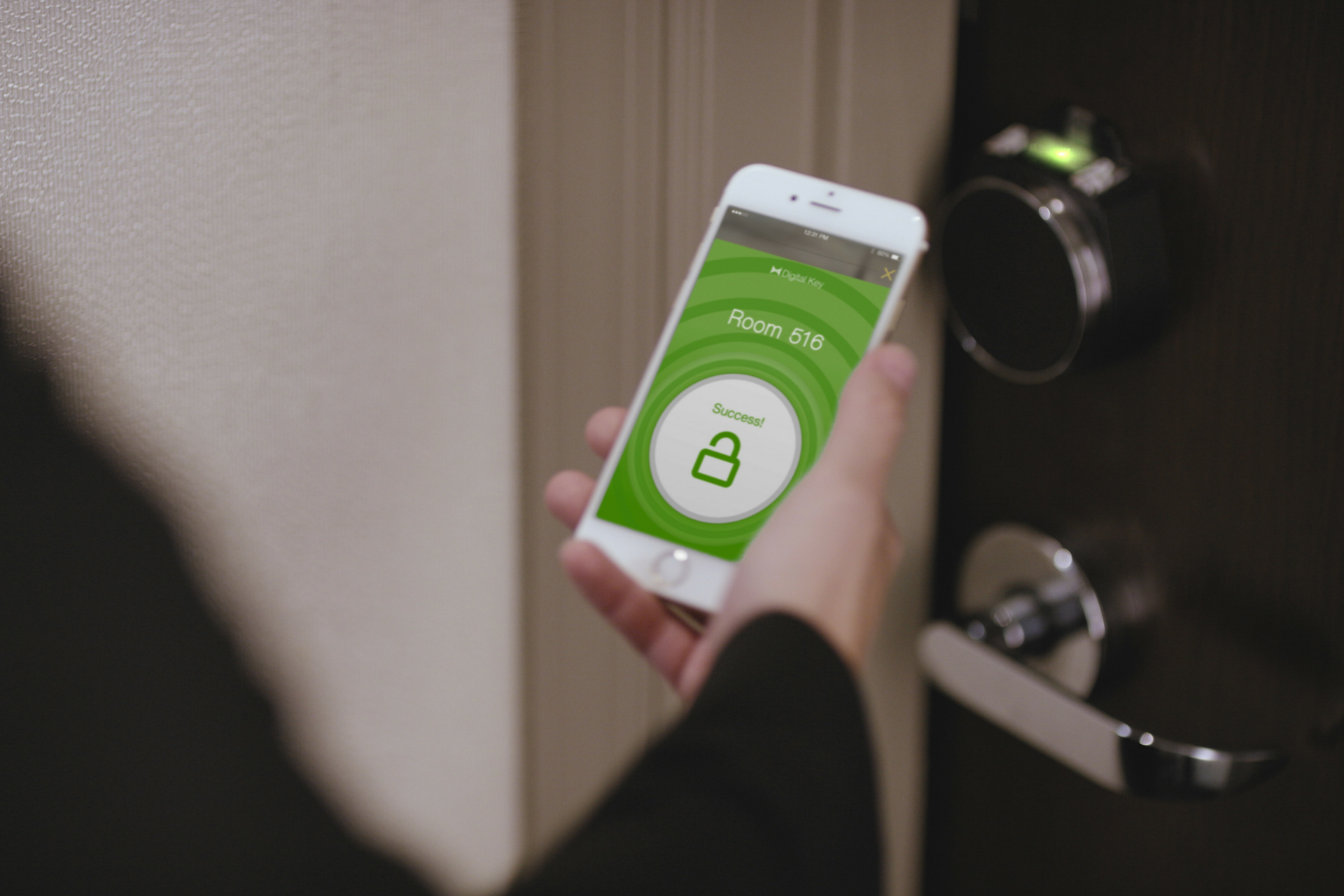 Sport
Major League Baseball is now using beacon technology to offer seat upgrades to fans. This is early days of the sporting world using beacons but there is a lot of potential for the future, here. Maybe tickets could be stored on phones and beacons could be used to admit people into the stadium. Ordering food and drinks from your phone while in your seat could also be possible.
Beacon Technology: To Conclude
From travel and tourism to retail and sport, beacons are transforming the way we interact with the world around us. Smartphones are gaining popularity and with these devices now in nearly every hand, beacon technology is a quick and easy way for businesses to communicate directly with customers. It also allows companies to enhance the experience of its customers, giving them enriching and interactive encounters.
In a world where people are used to having convenience at their fingertips, beacon technology keeps companies competitive by ensuring that they're focusing their marketing efforts at the individuals with the greatest chance of becoming customers – the people standing right outside.
Enjoy this? Following the topic of interacting with customers, check out Driving Engagement with Social Media and let's keep this conversation going. 
Hit us up on Facebook, Instagram, LinkedIn and Twitter for more great content.