Google has recently revealed its Android 12 operating system at the Google I/O developer conference. With the beta version now available to the users, Android 12 comes with lots of user-focused features. It also marks the OS's biggest design change in years, complete with customizable colour palettes, updated notifications and faster, battery-saving performance. Android 12 is shaping up to be one of the biggest visual updates to Android in years.
Let's find out what's exciting about Google's new offering: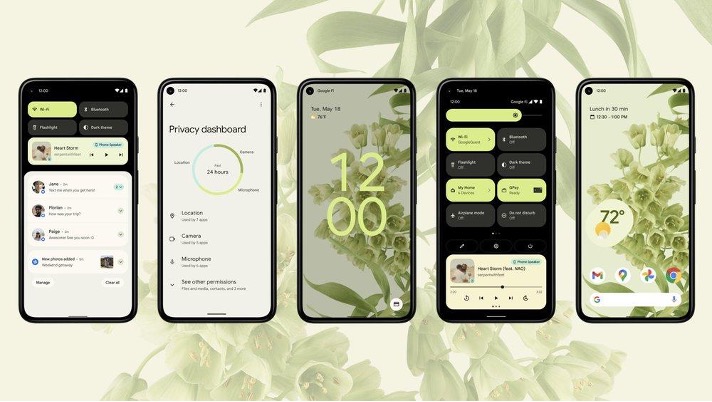 1. Personalized user-experience
The new design is playful, vibrant, and has a much-needed splash of colours throughout the interface. Google is using a new design language for Android 12, called 'Material You', which is a rethink of the whole UI (user-interface) across the operating system. Here's what it brings!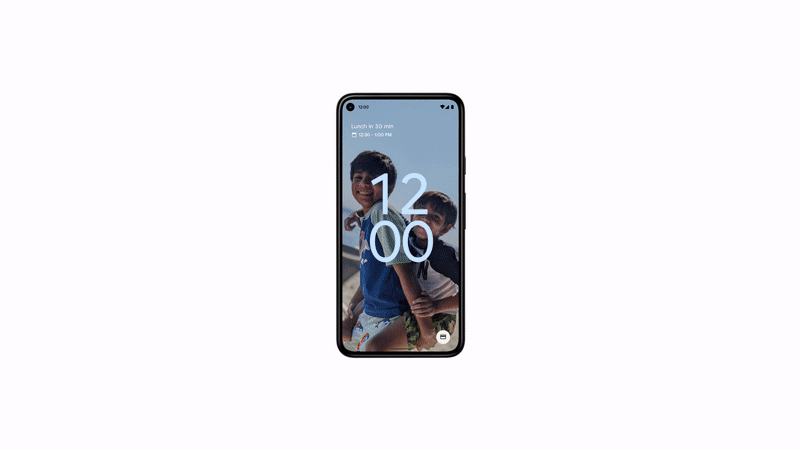 Wallpaper-based themes: Replacing the plain white backgrounds, the new update offers light-coloured pastel backgrounds, which makes on-screen content and icons pop out. Through 'colour extraction', the system can automatically change the colour palette based on the wallpapers you set. This means you get the best-looking, complimentary (to your wallpaper) colours to the rest of the interface, including the notification shade, the lock screen, the widgets and volume controls and much more.
Fluid animation: The Android 12 comes with smooth motion and animations. Use the power button to unlock and the phone will gradually light, starting from the right side.
Tap a circular button and it turns square. Plug it in and a pulsing ring of lights ripples across the screen. With smooth, intuitive animations that respond to touches and swipes, the hardware and the software works as one cohesive unit. Even the lock screen is intuitive. The clock changes size depending on if you have unread notifications. When you dismiss your notifications on the lock screen, your clock will appear larger so you know when you're all caught up.

It also gives you a smoother transition between apps that play audio and prevents apps from playing over each other.
2. Widgets
Google sure has picked up a lesson from Apple here. Last year, iOS 14 brought major enhancements in its widgets, so how could Android be far behind?
Widgets in Android 12 have a consistent spread of the Google Sans font, flat icons, and cohesive colour palettes. Aligning with the other visual changes, widgets have rounded corners and padding. Google Assistant can now glance over the information available in widgets to give you the personalised, relevant information in no time.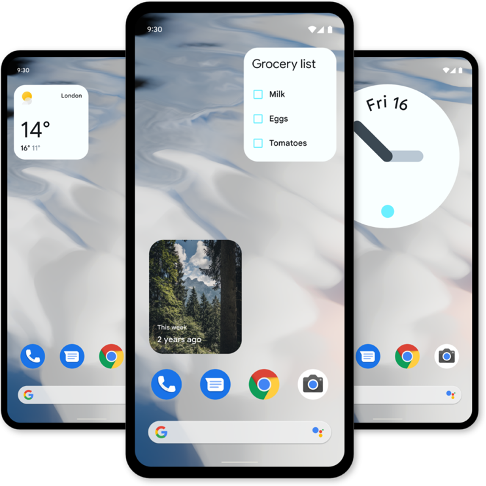 You also get dynamic controls in widgets. This means you directly and quickly interact with the widgets through checkboxes, radio buttons without entering an app. After the good-old Android Ice Cream Sandwich days, this is the first time, widgets in Android have got a new look and functionality.
3. Redesigned notifications
Get more done from one place. The notification window is now more intuitive and playful. It gives you a quick view of all your app notifications and whatever you're currently listening to or watching. The quick tiles are now rounded rectangles to show more information. You'll also see lesser tiles now (four compared to six on Android 11).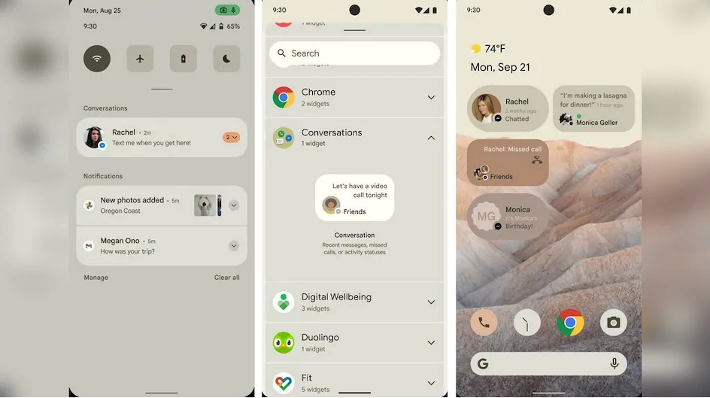 You also get Quick Settings there, which lets you control practically the entire operating system with a swipe and a tap. To make sure you have Google at your fingertips, Google Assistant can now be invoked by simply long pressing the power button.
4.    App hibernation
Is low storage space in your phone a constant problem for you? Here's a feature that can come in for a rescue. 'App hibernation' in Android 14 allows you to put apps into a hibernation state if they're not actively being used. This frees up the storage space from unused apps without deleting those apps from the phone.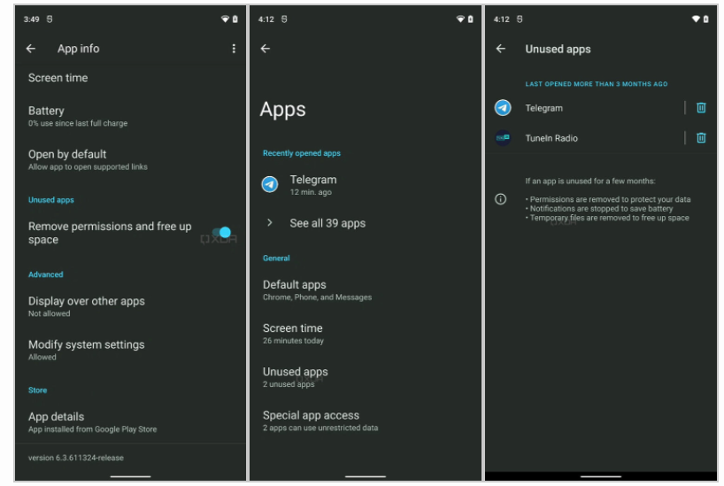 To get an app out of hibernation, you just need to open it like normal.
5. Privacy control
To give you transparency over which apps are accessing your data, Android 12 brings you a 'Privacy Dashboard'. This gives a single view into your permission settings, when data is accessed, how often and by which apps.
You get a new indicator to the top right of your status bar that tells you when an app is accessing your camera or microphone, in real-time. Quick Settings comes with a shortcut to help you manage these permissions with a single tap. For example, if Instagram is using the microphone while you're using another app, this part of the notification centre will show you explicitly that Instagram is using the microphone and an option to disable it immediately.

Giving you more control over how much information you share with apps, Google has added a new option in settings called 'approximate location permissions'. With this, you can limit the apps such as weather apps (which doesn't need to know your exact location) to just seeing your approximate location instead of a precise one.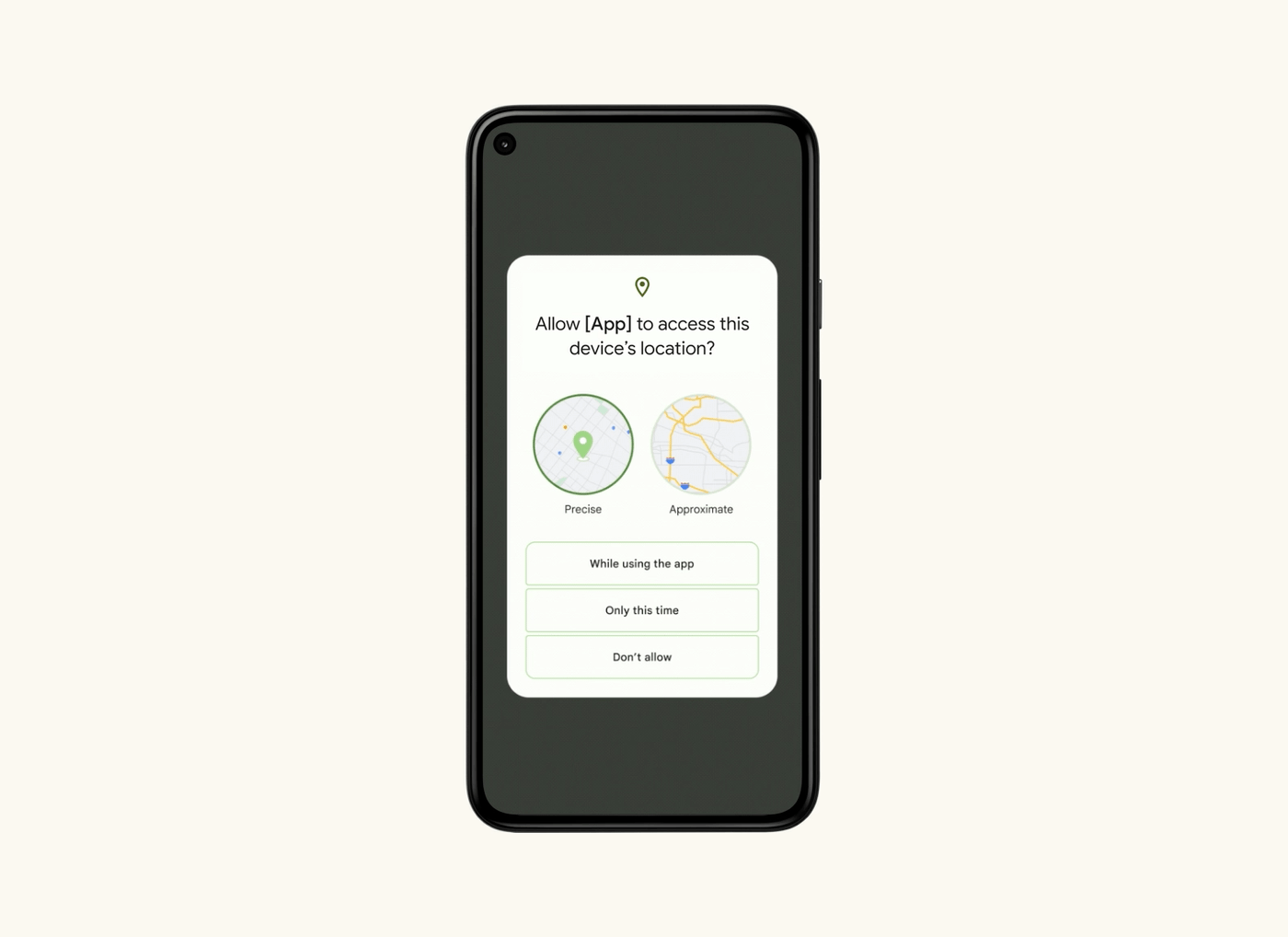 Android 12 comes with an Android Private Computer Core (it's Google's localised machine learning space within the operating system). This special space/partition in your phone will hold data that are used for several AI-driven features, like Live Caption, Now Playing and Smart Reply. Your data will be kept private just to your phone and will not be slipped into Google servers. "This means that all sensitive audio and language processing happens exclusively on your device and isolated from the network to preserve your privacy," Google explained in a post announcing the feature.
6. One-hand mode
You can now move the top half of whatever's on your screen down to the bottom of the display for easier one-handed access. This feature can come in handy (quite literally) when you're walking or holding a cup of coffee, or using big-screen phones like Galaxy S21 Ultra.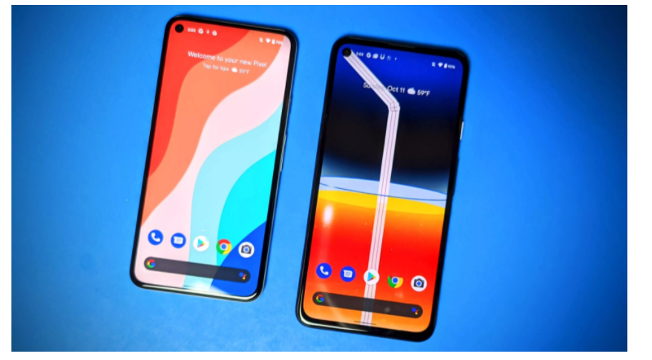 7. A hidden gem for gamers
This one wasn't announced by Google explicitly. We discovered it while using Android 12 ourselves. Here's a delighter for people who play a lot of games on their Android phones.
You get a dedicated Gaming Mode in Android 12. When it's turned on, your phone will do things like automatically turn on do not disturb, auto-adjust brightness, and many more when you start playing. But it can take you ages to find if you didn't venture deep into, of all places, your phone's notification settings. Go to Settings > Notifications > Do Not Disturb > Schedules. Once there, check the box next to Game Mode to turn it on.
Apart from the major ones above, here are some other cool features that you'll come across when you start using Android 12:
8. Password-locked folders
Android 12 comes with password-locked folders available across apps like Google Photos, where you can store/lock your private photos. The move is meant to ensure that sensitive photos do not accidentally get published in public libraries.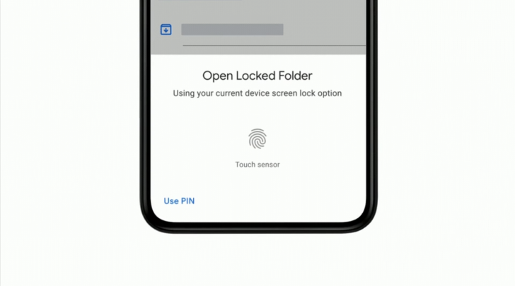 9. Remote control
A new built-in standard remote to help you use your phone as a remote to run Android TVs and Google Chromecast.
10. Car key
Car Key feature (introduced earlier by Apple in iOS 14) to unlock, lock and start the engine of your compatible smart cars right from your phone.
11. Battery-life
Android 12 also promises to give a better battery-life to your phone. Google says the CPU time needed for core system services has been reduced by up to 22% and the use of big cores by the system server is reduced by up to 15%, all of which means improved battery life and a faster, responsive device.
Android 12 beta version is now available for development, testing, and feedback. Try it on Pixel or an eligible device . You can use Google's issue tracker  to send your feedback on Android 12 to Google directly. Android 12's general release is likely arriving around September, 2021.